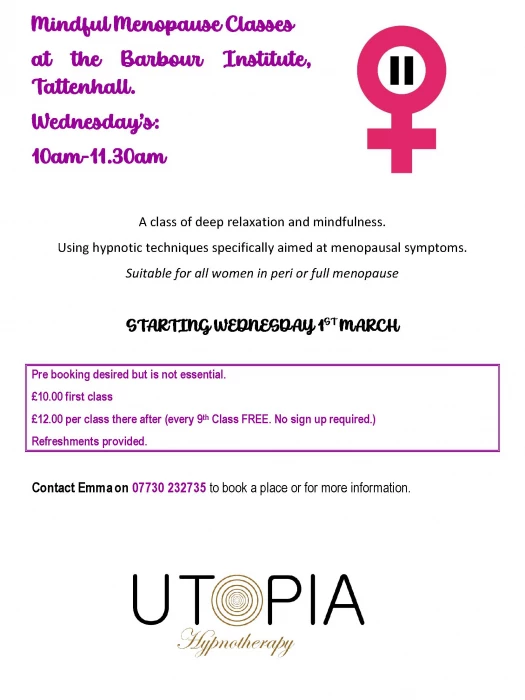 Mindful menopause classes aim to aid women's transition into the menopause, using mindfulness and visualisation to leave you feeling calm, relaxed and positive. Empowering women to have an easier transition on their menopause journey.

The class will involve a variety of relaxation, meditation and breathing techniques to calm the mind and focus on hypnotic visualisations to reduce the most common symptoms of menopause, such as hot flushes, sleep disruption and weight gain.

Ladies of all ages welcome who are experiencing signs of menopause whether through biological transition or medically induced from surgery.

Emma was previously an NHS nurse and after a career break, qualified as a clinical hypnotherapy practitioner in 2017. Gaining her Hypnotherapy Practitioner Diploma and a Diploma in Advanced Hypnosis. She has been running a private clinic for the last 6 years and now aims to bring the benefits of hypnosis to the wider communities and make it more accessible. Her mission at Mindful Menopause is to empower women to transition into the next chapter of their lives with ease, confidence and positivity.

Contact Emma on 07730 232735 to book a place or for more information.