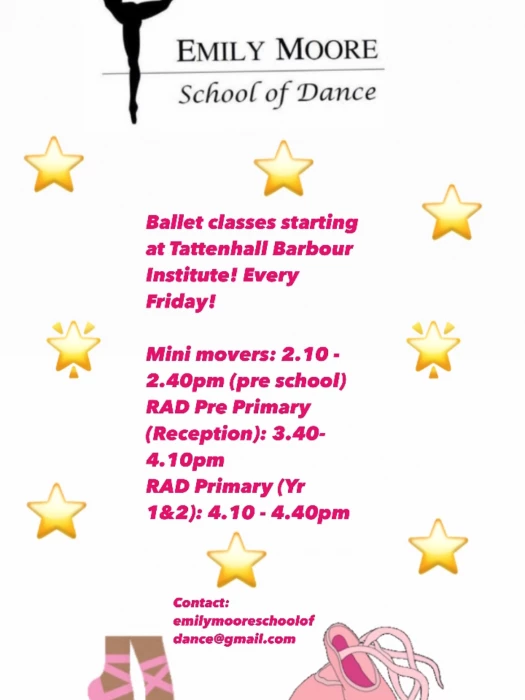 Emily Moore School of Dance is a young, fresh and vibrant Dance School in Chester which prides itself on the achievement of its pupils and their enjoyment of dance. Highly skilled, friendly and committed professionals help students fulfil potential within a supportive, safe and secure environment.

Pupils from 16 months to adult are trained using the Royal Academy Of Dance syllabus. The classes include classical ballet, free movement, character, pointe work and pas de deux (partner work). Students can also study ISTD Modern, Jazz and Tap and Contemporary.

The Emily Moore School of Dance maintains and abides by the RAD code of conduct and promotes equality within an inclusive and positive atmosphere.

Please contact emilymooreschoolofdance@gmail.com for enquiries.