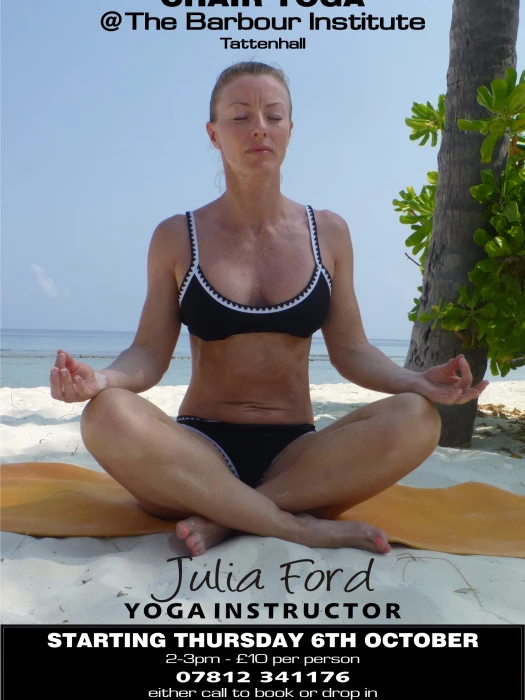 CHAIR YOGA – EXERCISES FOR THE JOINTS

Chair Yoga involves breathing, relaxation, meditation and postures from sitting on a chair, not lying on a mat. It's beneficial for people who can't lie on the floor as they get the same benefit as regular Yoga practice. It is very gentle and can be practiced by all ages from 9 upwards.

In standard Yoga we don't think about the joints but it's important to have healthy mobile joints. Chair Yoga will help people gain or regain it.

It is excellent for people with rheumatism, arthritis, high blood pressure, heart problems or other ailments where vigorous exercise isn't possible. It's good for eliminating energy blockages in the joints and for improving coordination, self-awareness and self-confidence.

Students need to wear comfortable loose clothing and bring a bottle of water. A health questionnaire will need to be completed on the first session.

Starting Thursday 6 October 2022, 2-3pm, £10 per person.

Call Julia on 07812341176 to book or drop in.

Looking forward to welcoming you to my class.

Namaste

Julia Ford – Hatha Yoga, Breathing and Meditation Teacher

07812341176

@yoheyoga