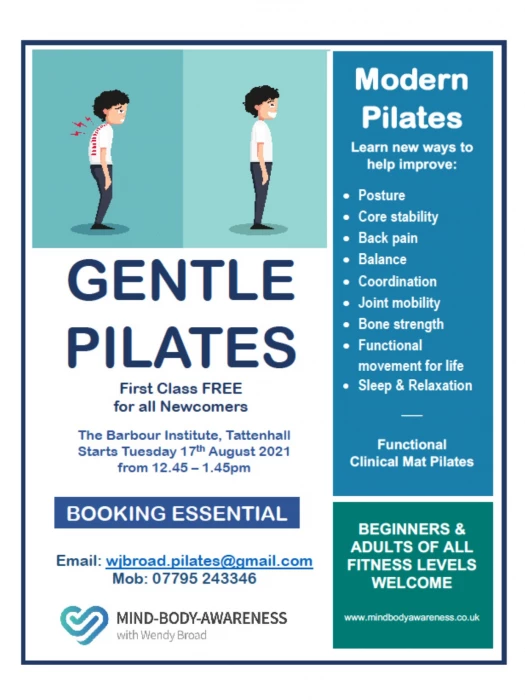 First class starts on 17th August 2021.
Gentle Pilates is suitable for complete beginners and people who prefer a slow and gentle class with an emphasis on body awareness, breathing and functional movement for daily life. Pilates exercises aim to strengthen the body in a balanced way, with particular emphasis on posture and core strength to improve general fitness and wellbeing. Pilates has something to offer people of all ages and levels of ability and fitness.

Participants need to bring a Yoga or Pilates mat and a thick towel to fold and rest their head on when lying down. They will also need to complete an online health questionnaire prior to starting the first class. Classes will follow Covid-safe practices with plenty of space between mats and hand-gel at the entrance.

The first class is free for people new to Wendy's classes. Booking is essential as there are just 12 places.

Please contact Wendy on Mobile: 07795 243346 or Email: wjb.pilates@gmail.com