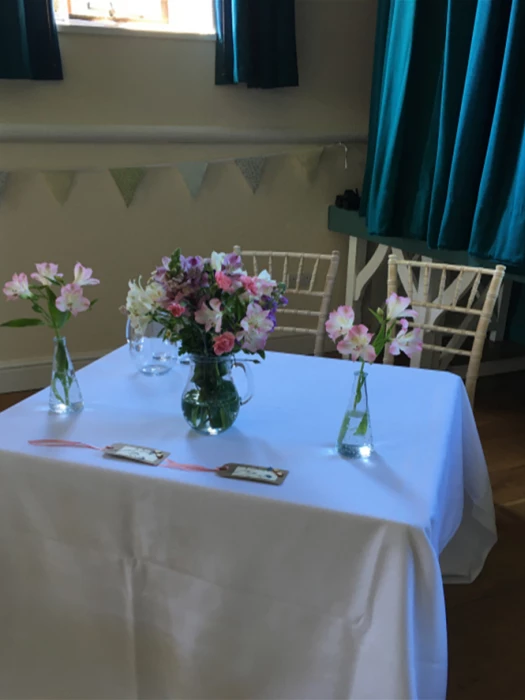 A wonderfully sunny half term break (for some classes) followed by a long awaited wedding ceremony last week has got everybody smiling. We also welcomed Queen Bee Fit to their new home--Monday 9.15 in the Main Hall. Contact the office for more details of this and all our classes.
Monday
9.15 – 10.15 Queen Bee Fit
7.30-9.00 Yoga
Tuesday
9.00-12.00 Barbour Office open
Wednesday
9.30-11.30 Little Beats
2.00-4.00 Library Bus.
Thursday
10.45-11.00 diddi dance
7.00-8.00 Panache Dance
7.30-8.30 Yoga for Pregnancy
Friday
10.00-11.30 Village Market
2.00 -3.00 Toddler Ballet
3.30 - 6.00 Children's Ballet